Senior Full Stack Web Developer
Ali Hafezi
I am a creative, Experienced and ambitious full stack web developer with a talent for thinking outside the box and coming up with innovative ideas and designs. I graduated with a Master of Science degree in Software Engineering from Azad University of Science and Research and subsequently have worked in the Web Application for the past 12 years.
Testimonials
Eng. Ali Hafezi, a man with a good heart and well wishes for anyone and who likes to help people; but a man with a fast-changing mood and feeling.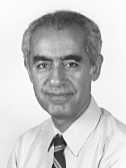 Engineer Ali Hafezi is a kind and talent man who has grate dreams and strong belief. With sustaining efforts, persistence and an effective plan, he will reach his goal, God willing.